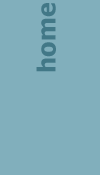 A web presence is essential in today's business environment. ITC wants to help you in establishing that presence.

We realize that introducing your company to the World Wide Web can seem like an overwhelming task. We'll eliminate the anxiety and help you through it, step by step. We'll work with you through the entire process ... from planning to design to development to publishing your site on the Internet.

If you're thinking about a personal website, we can help. Having a party or family reunion? Create a site for the invitation, directions, and your post-party pictures for all to enjoy. Proud of your softball team? Or your child's dance recital, bar/bat mitzvah, soccer team? We design affordable websites for you, your family and friends.

ITC is confident that you'll find working with us a pleasant and rewarding experience.

Contact us today for more information.